Welcome to the eleventh installment of our dog blog series! Take a paws and meet our Dallas pup, Briles, a sporty, spotty Dalmatian who probably has more followers than you on Instagram.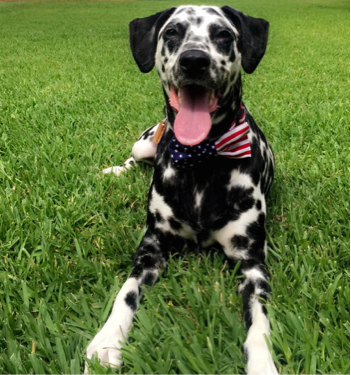 Nickname: Spotti Boye
Human's Name: Kayleigh Love
Birthday: 5/13/2015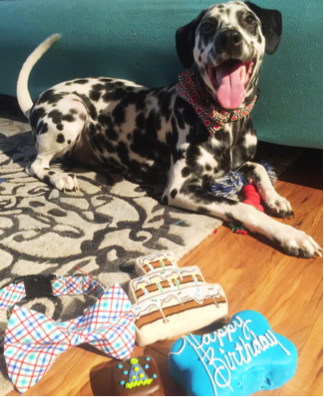 Breed: Dalmatian
Treat Of Choice: Anything I can sneak out of mom's hand.
Absolute Favorite Toy: My giant treat puzzle ball.
Favorite Places To Be Scratched: Oh, I just LOVE it when my ears get rubbed!
On Weekends, I'm Most Likely… Rolling around on my back to get as much fur on the sofa as possible, snuggling, and chasing my own tail. Sometimes I get to go swimming at the lake and ride on my parents boat during the summer!
"My Morning Routine Includes… Every morning, I stand on my back legs to hug my mom while she scratches the back of my neck, and I yawn-screech as loudly as I can to make sure everybody knows that I am awake."
Which Office I Work Out Of: Dallas
I Represent House… Hulk
Hidden Talents: Fastest apartment living room runner ever!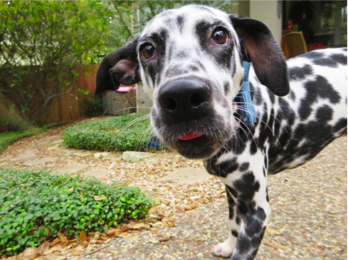 Most Trouble I've Ever Been In: I ate all of the baseboards in Mom's apartment the day before moving out, which caused her to lose her deposit!
Proudest Achievement: Shredding my giant giraffe toy.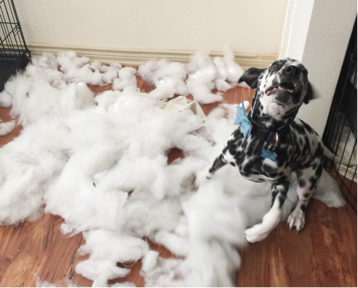 Social Media: @briles_the_dalmatian
Want to meet more Wpro Pups? Check out our new dog bio page.