Part 1 – Stories Are Born
August 2016 saw one of Instagram's most important roll-outs since its crowning as social media royalty: Stories. This feature, available on all personal and business accounts, allows users to share photos and videos in a slideshow format without affecting their profile grids and feeds. Instead, the Stories feature is located at the top of the feed in circle icons and also on individual profiles when you click on the profile image.
Disappearing in a swift 24 hours, this update quickly gained popularity within the platform and, as of January 2017, boasts more than 150 million users. Last week Stories rolled out a new feature, allowing business profiles to access Stories' insights, such as reach, impressions, replies, and exits. All of these things have led to the growing importance of Instagram Stories within your social media advertising plans.
Part 2 – Link It Up
The vital distinction that makes Instagram Stories useful for a business is the ability to place hyperlinks within Stories, allowing seamless navigation to a landing page without ever leaving the app.
When you look at a Story, if there is a "See More" button on the bottom, you can swipe up and the page will load within Instagram.
This, mixed with the new feature that allows one to measure insights of these Stories, creates an opportunity unparalleled in the digital marketing experience: in-app advertising without financial investment. To be clear, this isn't a replacement for advertising on Instagram, Facebook, and other platforms, but is more of a complementary way to communicate sales, products, and general content with your dedicated fans and followers on the platform.
Part 3 – How To Get And Use This Feature
Perhaps the most important question of this whole article is who can have this feature and how. The first answer is the Instagram account must be verified. That means your profile must have the little blue checkmark icon visibly next to your account name. If the profile isn't already verified, you can submit a request to have it verified, but be warned: they have strict qualifications so if you are not an influencer/celebrity/brand that meets the criteria, you cannot use the links feature in your Stories.
If you are verified, here are the next steps to add links to your Stories:
Go onto Instagram (on a mobile device, this does not work on desktop) and swipe right to make a Story
Use whatever image/video you intend (or take an image/video)
Select the link icon on the top of the screen
Enter your desired URL
Share, share, share!
Part 4 – Great Examples In Action
Now that you know what links in Instagram Stories are and how to use them, here are four examples of brands/celebrities putting the tool into action, all for varying purposes.
Urban Outfitters
Video Story followed by individual product images, all with links leading to their relevant product pages.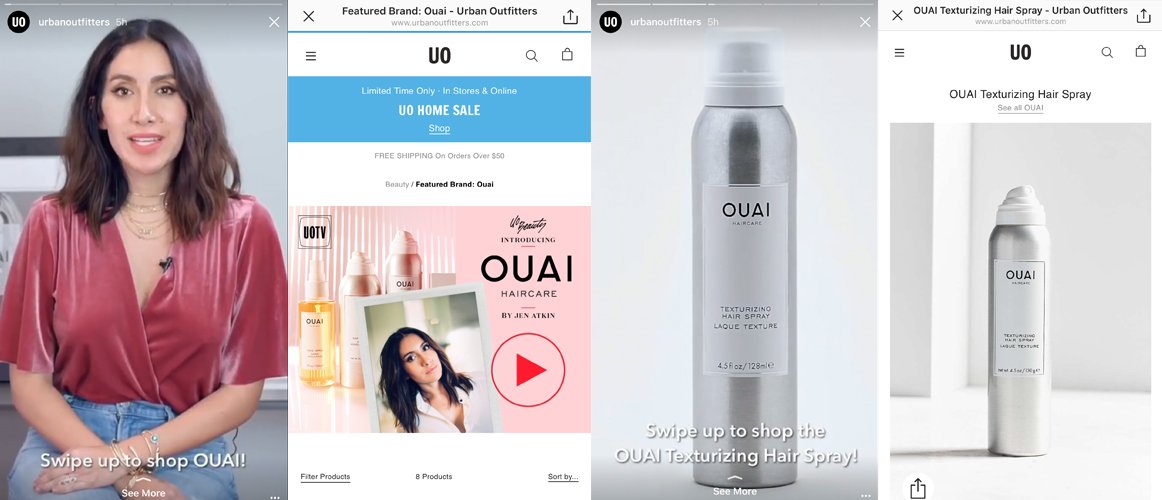 Warby Parker
Story with images and videos presenting customers/fans with an inside look into Warby Parker's "1,000 Employees" celebration as a growing brand and company.
Troye Sivan
Video Story of the artist's new music video that links to the full music video on YouTube.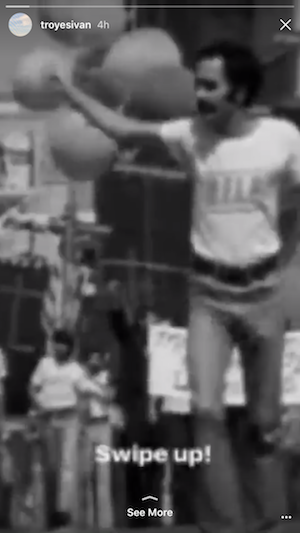 Target
UGC image slideshow with "See More" on last image leading to Target's AwesomeShop of UGC and products.