Welcome back to another Smorgasbord of Social Media, your weekly roundup of all things social. This week's post focuses on what content Millennials, Gen X, and Baby Boomers consume most, as well as what Facebook is doing to keep up!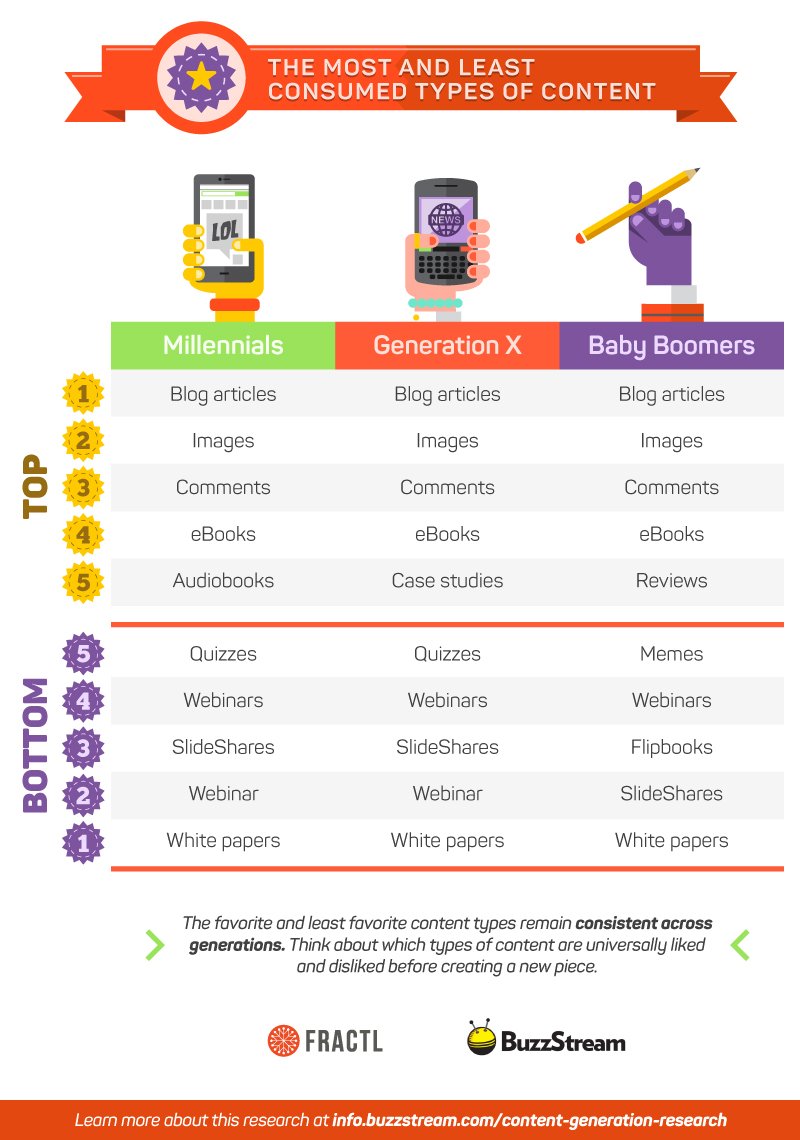 The Content Divide: How 3 Different Generations Consume Content
Did you know that this year Millennials are expected to pass Baby Boomers as the largest living generation?
After reading that, do you think Millenials or Baby Boomers consume the most content online? Millenials, right? Wrong! Baby Boomers consume more content online than Millenials and Gen Xers, and they tend to do so earlier in the day.
This finding, and more, was revealed in a study conducted by Fractl and BuzzStream, which surveyed 1,200+ Millennials (born 1977–1995), Generation Xers (born 1965–1977), and Baby Boomers (born 1946–1964).
Other interesting and surprising findings include:
Blog posts (like this one!) are the most consumed content by all three generations
Everyone likes short content
Facebook is the preferred content sharing platform across all three generations
Noted
Remember Facebook Notes? Maybe you copied and pasted those '50 Facts About Me' into a Facebook note (Myspace style) while procrastinating on homework a few years ago. Ring a bell?
Well, Notes still exist and they may be getting a major facelift soon, the first in 5 years. Facebook is testing a new Notes design that looks more like a blog post than the current long-ignored blurb design.
So far, the update has only been seen by a few users and Facebook hasn't announced yet if they will be rolling out the new design to everyone. But this test comes hot on the heels of new updates including Instant Articles and live video, both of which support Facebook's major emphasis on content that keeps users engaged and on Facebook.