June 14, 2010
The Mystery of Link Building in Search Marketing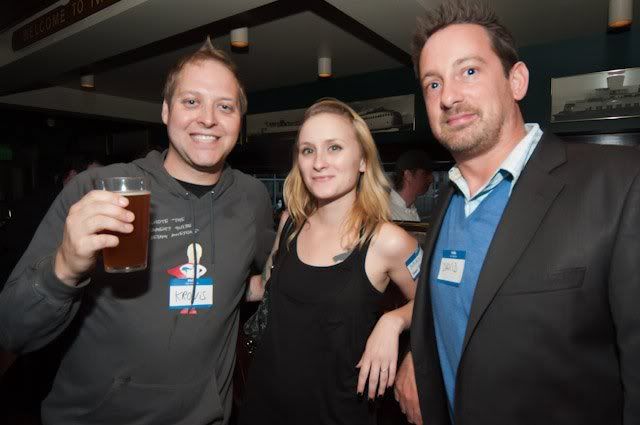 Just a quick post about SMX, since there are about a thousand articles to choose from, and the event ended only 16 hours ago (for those of you who attended Bruce Clay's SEO Training Course).  As someone who is new to the Search Marketing Industry, it was especially fascinating and educational for me to attend SMX Advanced in Seattle, not only because I used to live there, but also because I am now stuffed to my Pacific Northwest Salmon gills with information.
Overall, I would say my biggest takeaways were emotional ones; mostly relief and an inflated sense of motivation to do my job well, which I am sure is more than half the reason my supervisors sent me. I am relieved because I now know that I am not the only link builder in the industry who thinks that it is a difficult and time-consuming process. Motivated because there are so many new ways to track and report success that I want my clients to rock simply so that I can watch the little line on their reports move upward.
Networking is 50% of any conference, and as an SMX noob I was introduced to a staggering
amount of Search Marketing professionals. In my quest for the biggest number of new Twitter followers, I noticed two things: Wpromote Inc carries a decent amount of weight and recognition in the industry (go team!), and when I tell people that I am a link builder they all give me their condolences.
What?!
Apparently we are a mysterious and elusive breed of marketer whose role is undefined and whose influence is immeasurable. And if you ask anyone in Seattle or the surrounding areas, the only creature they identify as such is the Sasquatch. So if you have an in-house SEO who does your link building, or if you have a link building team, show them some serious love today. Their job will never be an easy one and there is a distinct possibility that they live in a heavily wooded area eating bark and leaving footprints behind for tourists to photograph.
SMX Link Building Takeaways
Find the right tools that work for you. No two link builders use the exact same techniques so don't be afraid to experiment with different ideas (just try to keep it within the realm of non-black-hat related activities).
From what I can tell, the secret sauce is link bait. If you can come up with something worth linking to, do it. Think outside the box. Cliché, I know, but this is the most creatively demanding aspect of all Search Marketing, so it still applies.
Don't be afraid to ask your peers for help and guidance. They wont give you their top secret linking techniques, but can still provide useful guidance to steer you in the right direction.
Search queries in Twitter, Facebook, and any site where your audience has any significant amount of participation will be useful in your outreach. Don't overlook these little tips, they are often the most helpful.
Find ways to optimize your time – outsource things like keyword research, archiving, graphic design, content writing, etc. This will free you up for more detailed or complex techniques and will be worth the investment.
From a personal standpoint, SMX was a success. I met some amazing people with interesting things to say and lousy games of pool (great for someone with little grasp of physics). If I ever need a site optimized in Argentina or an expert in optimizing for that hazy gray hat area (who knew there was such a thing as gambling news) I now know exactly who to call. Ghostbusters. Also, Bruce Clay let me touch his mustache. Well, stroke, really. Bruce, all you need is a little time and that baby will be perfect.
Miki DeHaven is an Online PR Manager here at Wpromote. In her spare time she hunts mythical creatures, including the Loch Ness Monster, El Chupacabra, and, of course, the Sasqatch. For more information, visit her here.