WordPress is a terrific website platform for all matters of sites. It is renowned for its simplicity to operate, highly customizable nature, and many extra features.
While there are a myriad of ways you can make WordPress work for you, for the site owner new to the digital game, there are some operational essentials you should know. In terms of basics for getting started, I would learn how to:
Create a page
Implement images and other media to the page
Optimize that page's title tag and meta description
Make that page live on your website menu
In this Girl vs. Internet guide, we will cover all four with some easy to follow along images paired with instructions.
Create A Page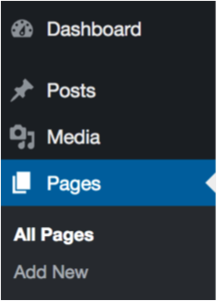 So to start with, once you've logged into your site, direct your attention to the dashboard menu on the left. If you want to edit a page that you already have, click on "Pages," but if you want to create a new page, click "Add New."
Your new page will be generated. From there all you have to do is name the page right at the top. Then paste your text into the available box. Note – you may want to first paste your text into a notepad tool and then copy it from there. This extra step can strip any extra styling attached to the text.
Implement Media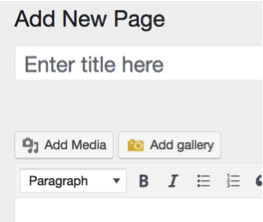 Near the text box there will be an "Add Media" button. When you click that, you will be taken to an area where you can select past images or click the "Upload Files" button on the top left to upload an image straight from your computer.
Once you've uploaded your image, click on it (make sure it is selected). Then on the right, you either hit "Edit Image" to adjust the size, orientation, etc. of the picture, or hit the blue "Insert into page" button in the bottom left hand corner.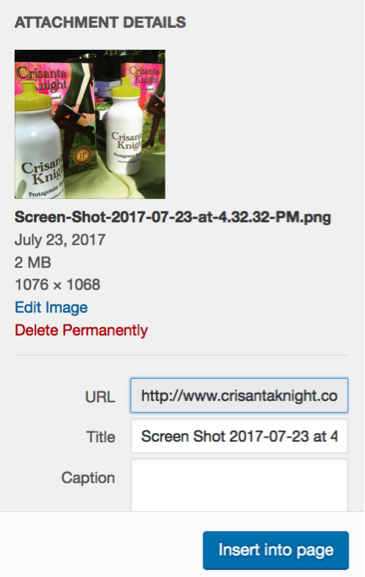 Once your image is added, you can click on it to manually adjust the size and also select a wrapping style to make the text wrap around it. Clicking on the pencil icon will also allow you to do this, and will give you the opportunity to add a caption and link as well.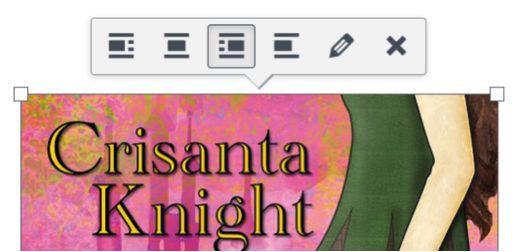 Optimize That Page
Title tags and meta descriptions are very important parts of SEO. I would recommend always adding customized title tags and meta descriptions to every webpage you create. To do this on WordPress, scroll to the bottom of the page and click the button that says "Edit Snippet" in the snippet preview section.
When you do that, bar space for an "SEO Title" (title tag), "Slug," and "Meta Description" will be generated. You can implement your content right there, but don't touch the "Slug" option or you risk screwing up the URL. What's great about this section is that the colored bars will tell you how much space you have for your title tags and metas—the green bar getting longer until you reach capacity, at which point it will turn red. Once you're done here, click "Close snippet editor."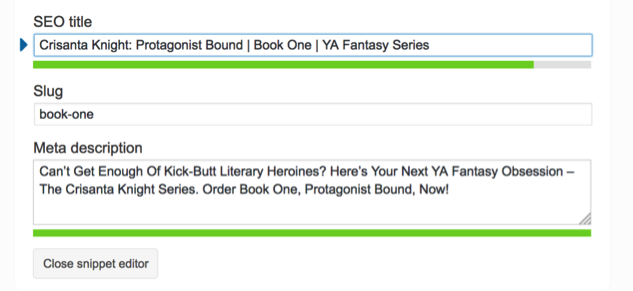 Add That Live Page to Your Menu
Once you've finished your page, hit the blue "Publish" button on the top right. However, that doesn't mean your page will show up live on your site in your menu. There are a few more steps to that.
A common mistake is that all you have to do next is adjust where the page is in the "Page Attributes" section. That is misleading and will not make your page live in the desired location. The page attributes section doesn't actually control how things show up in the menu. From the dashboard on the left, you need to do the following:
Choose Appearances – Menu
Make sure the Menu Name is set to "Main"
Select the new page in the checklist to the left
Click on the "Add to Menu" button to move the page over to the right pane
From the right pane, drag the menu to under the parent page
Click on the "Save Menu" button
And voila!
Moving Forward
These are just some of the basics of working your WordPress website, but they are some of the most commonly used aspects of the average site and therefore important to commit to memory. I encourage you to keep exploring WordPress for all its wondrous abilities, and check back for future Girl vs. Internet guides on the subject too!