Today, with the rapid growth of digital-only banks, a traditional bank must provide its users with a solid mobile user experience if it wants to compete in the space. Recent statistics from eMarketer show that more than 73% of digital banking users are using their phones for banking—a 6.6% increase over last year. If your financial institution is not prioritizing the mobile user experience, chances are you are not only missing out on potential new customers, but you are not meeting the expectations of your current ones.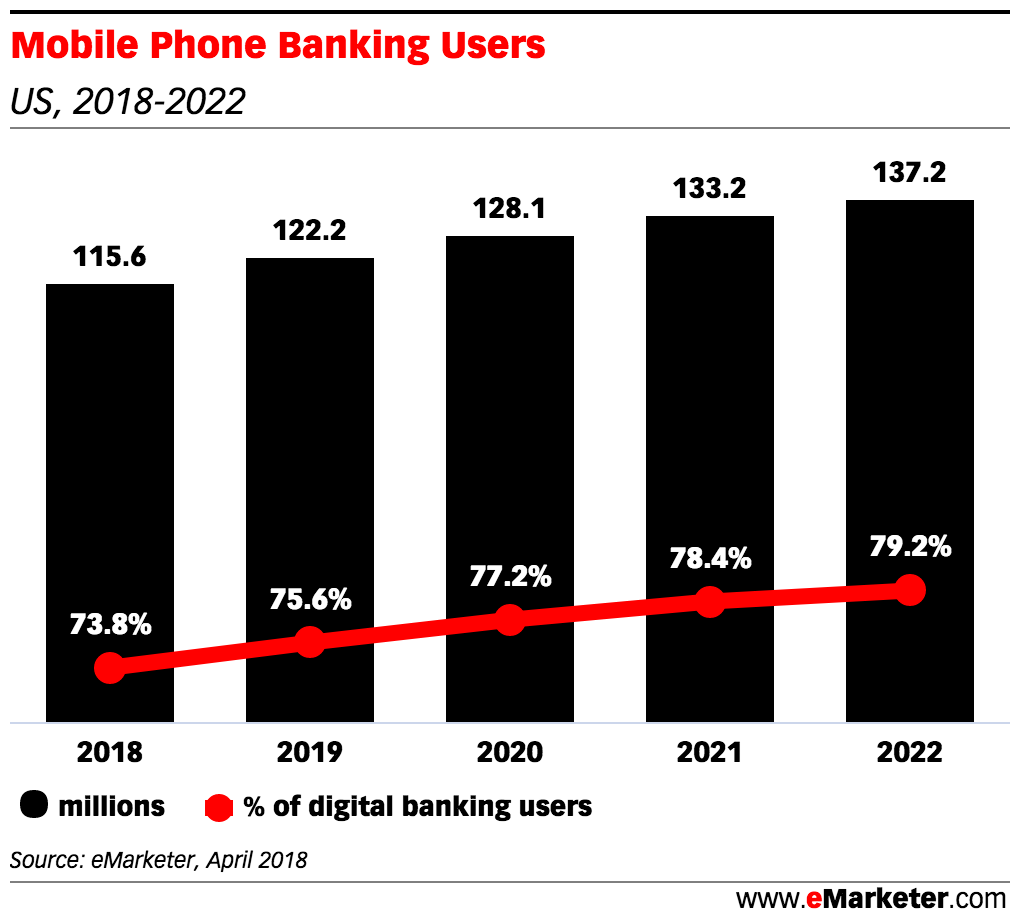 It's Not Just About Apps
While consumers are using banking apps, The Mercator Advisory Group's CustomerMonitor Survey Series report, Digital Banking: Improvements Needed to Compete with Fintech, revealed that 64% of U.S. consumers with at least one account at a bank, credit union, or other financial institution who perform mobile banking activities, are more likely to bank using the financial institution's website. That means your website needs to perform well on mobile on its own, independently of any app.
Here are some of the things your financial services organization should be thinking about:
Customer Acquisition & Upsells
Digital-first customers are using their phones to not only browse for financial products; they want to open accounts from them. Make sure your website gives consumers the ability to securely do so.
Lending Opportunities
In addition to opening accounts, consumers are also looking for convenient ways to compare and shop for loans and other lending products. For example, someone may be attending an open house and want to research mortgages and rates online right from his or her phone. A bank or credit union website should give that user an opportunity to evaluate financing options and apply for a loan on-the-go.
User Interface (UI)
Mobile users don't want to spend lots of time trying to find what they are searching for. Your site should not only look aesthetically pleasing on a mobile device, it should also have a streamlined and intuitive UI.  Avoid over-complicating your information architecture.
Design
What works on desktop does not necessarily work for a smartphone. Ensure that the colors and fonts you choose define different elements and the hierarchy of information, but are not distracting to users. Icons and easily found call-to-action buttons and contact info can also help grab users' attention and guide them toward the next step.
Micro-Interactions
Consider incorporating micro-interactions into your design and UI. Micro-interactions help humanize the user experience.  A micro-interaction could be text or animations that provide some sort of feedback, reward, or cue based on a user's action. For example, an animation that indicates that a download is complete or a checkmark signaling that a user's information was successfully submitted.  People who access financial services websites can sometimes be wary of entering personal data through a mobile device. Micro-interactions can provide a sense of security by communicating a response to a specific act.
Localization
Adding a geolocation service to your website can help users find the branch nearest to their current location, whether they are at home, work or traveling. You can then cater your content to that exact branch.  Think about ways your customized local content could go beyond just the bank hours, directions, and contact info. If your products, services, rates or promotions differ by location, your content could reflect those variances so that a user only sees what is available in their area.
As more and more digital-only players enter the financial services market – there's talk of an Amazon bank! – having a website that is optimized for the mobile user is critical for attracting and retaining customers.  If your financial institution doesn't have what consumers demand, it is easy for them to find another one that does.  Understanding what your customers and prospects truly want, need and expect from a mobile banking experience – and adapting your website accordingly – will help you stay competitive.