We recently had the opportunity to facilitate an engaging pre-conference workshop in conjunction with the HSMAI Digital Marketing Strategy Conference. Michael Curran, Sr. Director of Client Success, and Brad Koettel, Sr. Director of Programmatic, demystified some of the biggest marketing myths specific to the hospitality industry.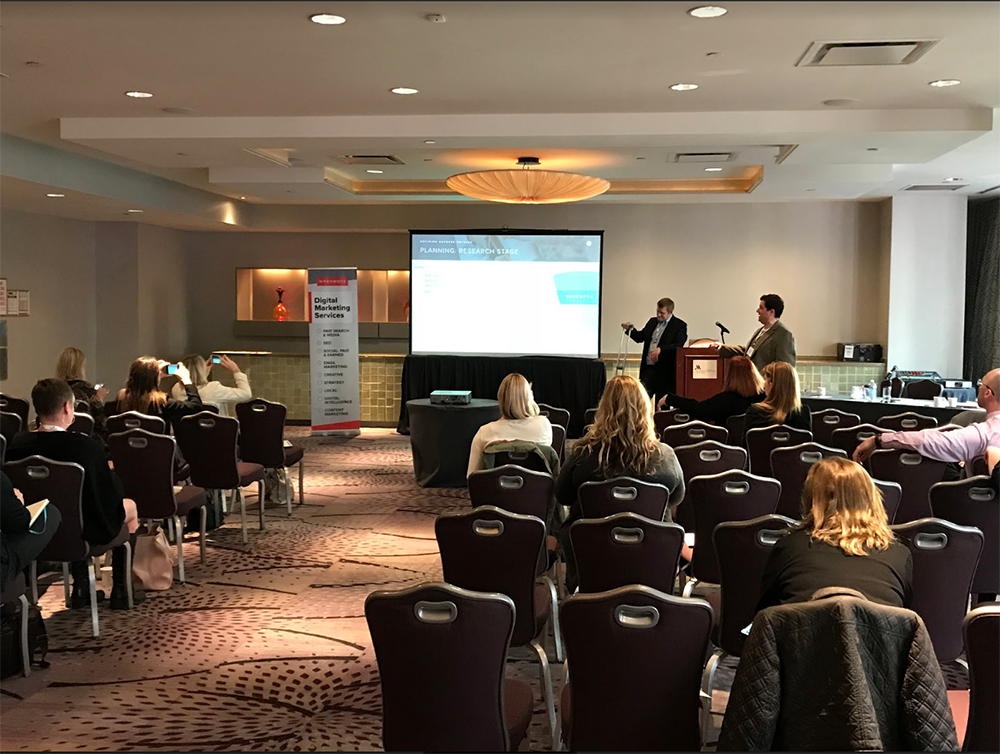 Dismantled Myth #1 (There Is No Standard Strategy Template): No strategy setting can be reduced in SOP fashion for every property, in every market, across the board. Instead, implement clear, efficient strategy setting which is customized for each channel.
Dismantled Myth #2 (No One-Size-Fits-All Marketing Mix Exists): There is no single marketing mix or media plan that can be used as guidance for how budgets should be set. Instead, marketers should develop a media plan based on where demand is and where they need demand to be.
Dismantled Myth #3 (The Future Of Marketing Is More Than AI): At this time, it's simply not necessary to completely master chatbots, AI, and advanced data automation. Instead, businesses can define a practical future through Google betas, Facebook advancements, and other strategies.
While you must keep looking to the future, you must also function in the here and now. Guest needs are still the main priority, and adding technology that attempts to change their behavior will always be a challenge. Yet, there are plenty of ways to grow and improve. It may take some digging, but if you invest in the right opportunities that are tested and measurable, you'll be on the ahead of the curve.