You finally did it! You made the leap. You researched and found the digital agency that will take your business to the next level. We hope it's our award winning agency, Wpromote, but no matter what agency you choose, you need to get the most out of it. What do you do next? What do they need to know? How much do you tell them? Here are the 5 steps to get the most out of your agency partnership.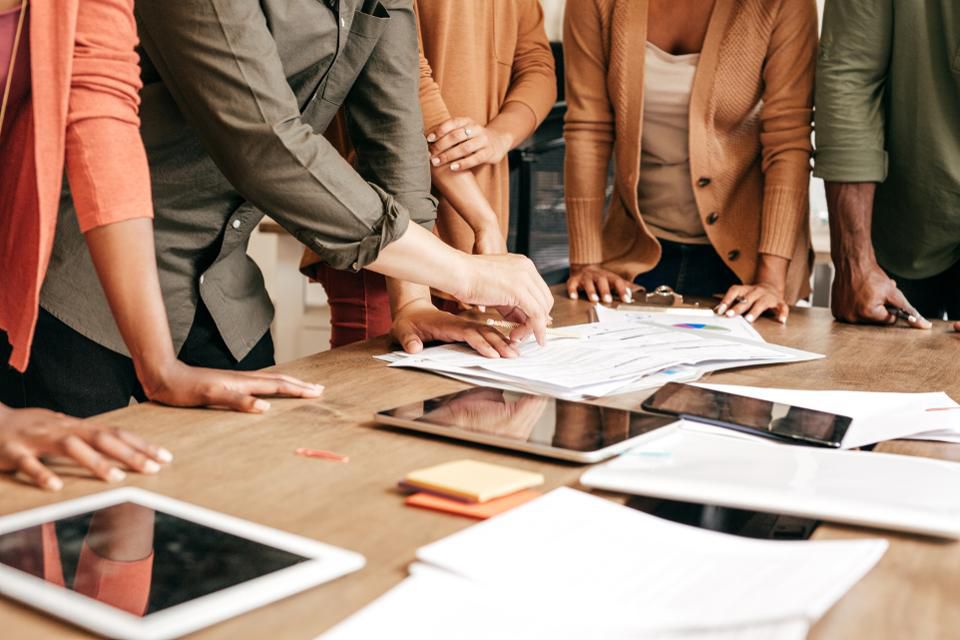 1. Trust Your Digital Partner
During your research, you went with the agency that calmed your fears and showed their expertise. Your digital agency is your partner. Consider them an extension of your internal team. You are paying them for their expertise in the digital space. No one knows your business better than you, but no one in your organization is researching Artificial Intelligence (AI) and how this will impact search engines and social feeds. I know this is hard, but integrating them into your team will allow them to feel the wins and losses. Letting them in will naturally propel them to work harder for you. If you still have concerns, please remember your non-disclosure agreement and move forward.
2. Teach Your Business
Digital agencies have a myriad of clients with varying verticals. The reason marketers get into this space is to learn and grow from all sorts of organizations. Ask your point of contact, "why do you do this job?" I bet they say the people and the opportunity to learn about all types of organizations, from disruptive start-ups to established organizations. Take advantage of their curiosity and teach them what you know. The more they know about you, the more they'll learn and understand about your customer, which will help them create tailored strategies to boost your business.
3. Stay Open To New Ideas
Digital is not something that stays stagnant; the new thing is always just around the corner, and you should capitalize on it.
Communicate often your openness to new ideas and that nothing is outside the realm of possibility (unless you have legal constraints, of course). If you do have legal constraints, feel free to define them and stay open because those may change as well. Treat a digital agency as you would your own team. No ideas are bad ideas; they just lead to discussion topics and potentially market expansion for your business. If you haven't seen it done before, wonderful! You could be the first to capture a budding market. Done it before and it didn't work? Try it as a test, because things change or can trend upward and evolve rapidly.
4. Share Your Marketing Calendar
You're doing a lot internally, and you may not even realize this could help develop and capture your market. Do you mail or send an email newsletter monthly? Do you go to a trade show or post your wins on LinkedIn? Start sharing everything you do by documenting it and sharing with your digital team. Not only should you discuss what you did in the past, but make sure you start developing a future strategy that is clearly communicated. Every personal action you take can have a digital component. Your agency can boost, retarget, or expand into new markets by using the demographic information for those that like your product or service today.
5. Communicate All Business Goals
Yes, the agency specializes in marketing, but remember these efforts are to achieve your organizational goals as a whole. What are your organizational goals this year? Do you have a holistic revenue goal? Are you working towards an industry award? Be transparent with all goals, and you could find that your digital agency has the ability to make adjustments in digital channels that will get you closer. Be open about the hairy goals that keep you up at night. Your agency wants to help!
Many can believe these recommendations only pertain to an SMB, but this applies to large enterprises as well.
Digital marketing agencies can propel businesses using the expertise that they have been perfecting for years. However, this forward movement can only occur if you utilize their expertise by questioning, listening, and trusting your new partner. The partnership will go both ways, so help your new digital team to learn and grow from your knowledge. The ability to be on the same team will open the group up to new communications and ideas that no one side could achieve on their own. The team will be able to reinforce all your amazing efforts along with future tweaks that could help your business win in the digital space.