"What you don't know can't hurt you." I assume everyone knows that idiom, but I certainly hope most people do not live their lives by this expression, especially when it comes to anything business-related. In fact, if you are a marketing professional your goal should be to know as much as you can and if you are responsible for the performance of a company's website, Google Analytics should be your best friend.
So for those of you in that position, or just generally interested about online marketing, good news! Google Analytics has released an updated version of their extremely popular tool. Beyond the face-lift the tool received, the capabilities available were also improved in four significant areas.
Before we begin, if you not already seeing the updated version after logging in, simply select the "New Version" red text link in the upper right. You will notice a significant difference in the design layout, shown in the image here.

1. Real-Time Reporting (BETA)
To View: After you are in the new version you can select "Home" in the orange navigation and then "Real-Time (BETA)" on the left navigation. If you do not see this there is a chance that you are not an administrator in your account and maybe need to request a change in your settings.
This real-time reporting is obviously great for anyone interested in knowing the immediate impact of a marketing effort on their website. For example, if your company wins an award you might send out a Press Release, create a blog post and a tweet about it. If each marketing initiative is tagged properly (we suggest using ROI Revolution's tool) you can immediately monitor which is having the greatest impact on traffic to your site. You can also see when twe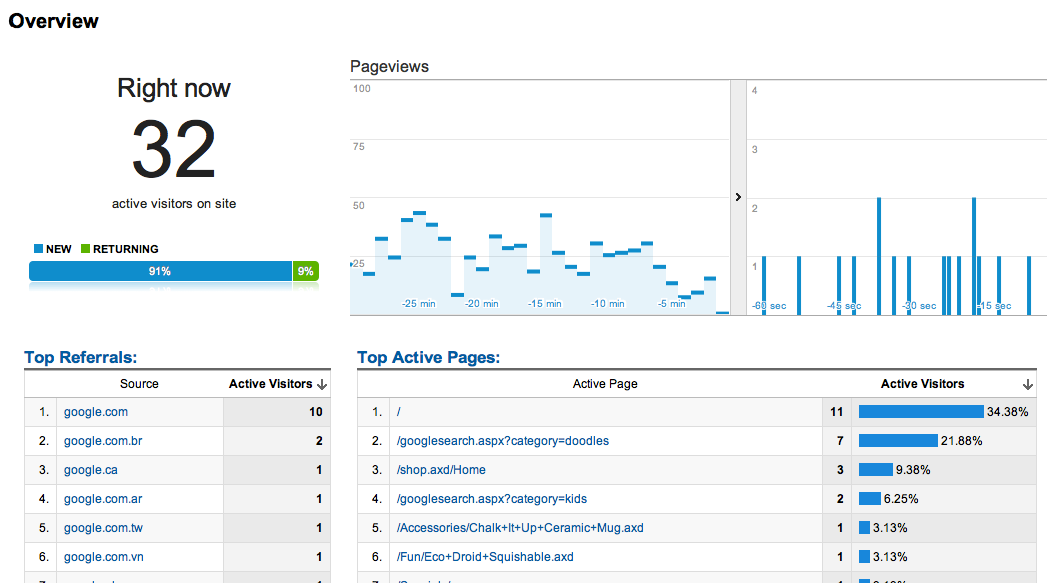 ets stop driving users to your site and know that it might be a good time to retweet or engage on other social media outlets.
The Real-Time Overview Includes:
Number of Current Visitors (New & Returning)
Top Referral Locations
Top Keywords
Top Active Pages
Top Locations
You can also dig a little deeper and receive more granular information about the current happenings on your website. Very addicting if you ask me!
2. Multi-Channel Funnels
To View: Under the "Standard Reporting" tab select "Conversions" in the left navigation, and then you will see the "Multi-Channel Funnels" section. This is something you will need to setup in the new version, it will not magically populate previous campaigns for you. Although once it is set up, I'm pretty sure magic is involved.
Chances are pretty high that a visitor has heard of your company several times before they actually complete a conversion on your website. Typically the conversion is attributed to the last campaign the user viewed before making that conversion. For example, they could have received an email from you one day, then seen a display ad, and finally clicked and purchased. Google Analytics can now tell you how previous exposure to your company impacted your conversions.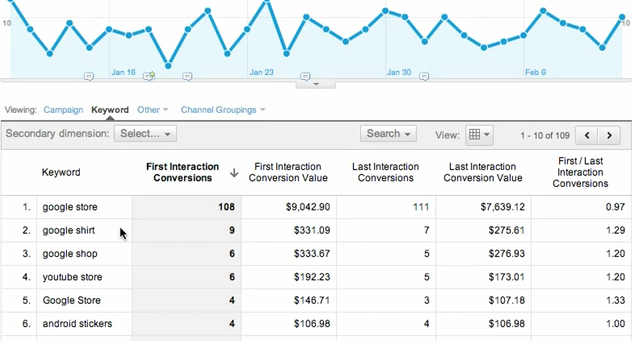 The channels tracked include:
Paid Search
Organic Rankings
Referral Sites
Affiliates
Social Networks
Email Newsletters
Display Ads
Offline Campaigns with Vanity URLs
3. Mobile Reporting
To View: Under the "Standard Reporting" tab select "Audience" in the left navigation, and then you will see the "Mobile" option.
The much-needed integration of mobile reporting into Google Analytics has finally been completed. You can now see and understand how mobile users engage with your website. You also see demographic data, such as which devices your visitors are using. You might be surprised by the amount of traffic received by Mobile devices! If you haven't already made sure your site is mobile-friendly, now is certainly the time to do so!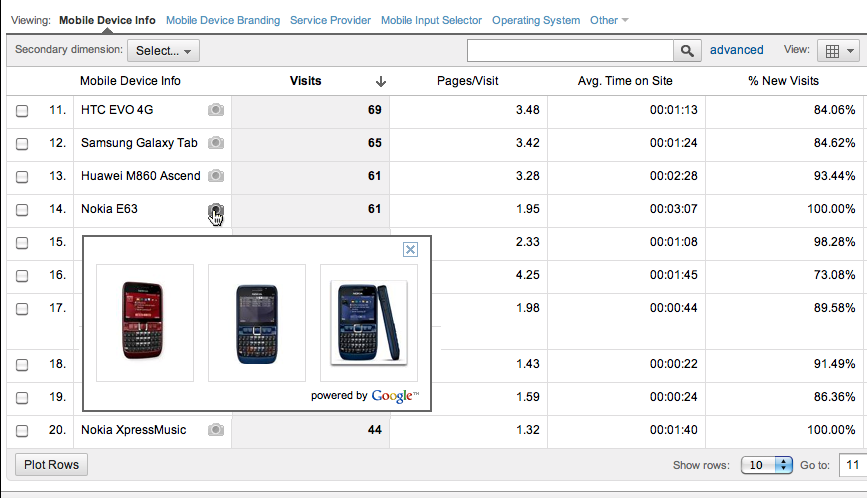 4. Flow Visualization
To View: Directly below the "Mobile" section in "Standard Reporting".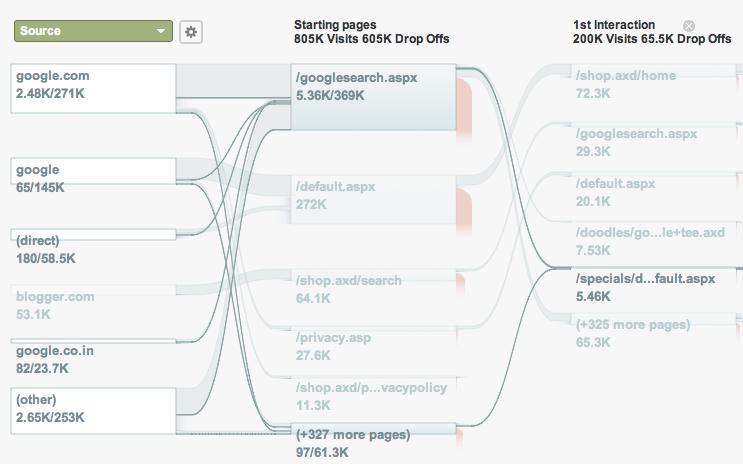 The flow visualization was developed to replace the not-so-popular path analysis tools. This will allow you to more quickly identify and find insights on how website users are progressing through your website. Do visitors from different traffic sources flow a different direction? After viewing your pricing page, where do mobile visitors go next? Where do most returning visitors go on the website? These questions are all easy to answer now! You no longer have to build individual path analysis, saving you from wasting time and getting a headache.
To learn more about the updates made to your Google Analytics account visit their blog!