January 30, 2009
Or, more specifically, five things that I always keep in mind when I'm writing content with SEO in mind (which is basically all the time).
Writing SEO content can be tricky. I got into it after spending four years analyzing Romantic poetry and penning essays on American literature in college. If you wanted someone to analyze Emily Dickinson's later works or discuss pre-colonial Puritan writings, I was your guy. Problem was – no one but my professors were interested in that stuff (I even suspect they were feigning) and I didn't want to teach, so rather than be a creepy older dude offering his essay writing services to students on campus, I fell into SEO writing. I like to think I've picked up a few tips along the way.
Know the Audience

First off, an SEO writer has two audiences: the reader, and the search engine. To attract the attention of both can be difficult, but it's the way the game must be played. As I discussed last time, neither audience is very receptive to keyword spamming. It'll be interpreted as nonsense by the search algorithms, and anyone who comes across it won't read it. So that's out.
Subtle use of keyword phrases goes a long way toward pleasing Google (or any engine), plus it's easy on the eyes. Also, keep in mind just who will be reading your stuff. You're advertising a product, so you need to think about demographics, markets, and potential customers. Use language that appeals to the target demographic.
Know the Objective

Always write with the goal in mind. Your goal? Get your client's ranking up. That's it. Forget about that screenplay you're writing for a second. No rhetorical flourishes, no flowery language (unless the situation calls for it) – instead, just use elegant, streamlined language that gets the job done, reads well, and is attractive to the search engines.
Know the Content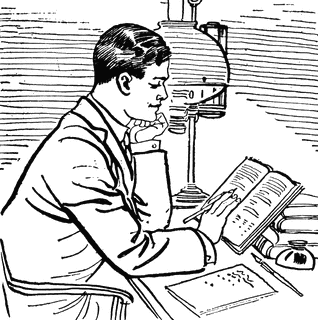 People like to say success in college relies on one's ability to BS. And I'll gladly admit: there were times I rushed to get a paper to the required length without regard for clarity or quality, or essay tests that I hadn't really studied for. I got through those situations with a healthy mix of desperation, quick thinking, and bovine feces, and I ended up okay.
But when I took my time with a paper, when I knew the material inside and out and allowed myself a chance to revise? The work was unquestionably of a higher quality, and my grades in those instances showed it.
You need to approach SEO writing the same way. Sure, you could slog your way through an article not really understanding the product you're marketing, throw in some fancy words and some technically solid grammar, and it might be accepted. You could also try researching the product and understanding the subject of your article. Chances are, both the client and the readership will be pleased with the results.
Know the Keywords
I can't stress this enough. Have the keyword phrases on your mind at all times. Slip the keywords in subtly and effectively, as if you were writing an actual article with merit, and not just a piece of transparent marketing. When you're finished, go back and edit more keywords in – just so long as it makes sense.
Making sense is key. Use the keywords, but only in context. It's simply up to you, the SEO writer, to establish a context that works for your keywords.
Know the Medium
SEO is all about words, so use them correctly. You're writing for SEO – not a novel. Anything over 500 hundred words is probably counterproductive to your goals. This also means digression, that favorite practice of bloggers the world over, is a big no-no. Stick to relevant points, and don't diverge. And don't go under 300 words; that's SEO 101.
Remember the basics: meta tags, relevant links, keyword phrases, a meta description with a call to action. Oh, and grammar matters.
Happy optimizing.