February 13, 2009
"With great power comes great responsibility."
Stan Lee meant that anyone who's been bitten by a radioactive spider should use his or her newfound superpowers to aid humanity, rather than exploit it. I like to think of writing for the web in the same way. The web is undoubtedly a relatively informal, freer medium than traditional print media. A blogger can say absolutely anything and, barring angry comments, get away with it. But with total freedom can come self-indulgence, excess verbosity, and textual masturbation. It's easy to lose sight of the fact that you're writing to be read. Just because you can write anything doesn't mean you should – and it doesn't mean people are going to read it. That said, there are several common pitfalls that any web writer should try to avoid.
Don't Write For Yourself
If you want to do that, get a diary. Get a blog. Just don't expect readers to be interested in your innermost thoughts. After all, you're writing to attract actual readers and generate traffic. Focus on your audience, rather than yourself. And no – Mom doesn't count.
Avoid Procrastination
Writing for the web shouldn't require the focus of a great novelist, but you still need to give yourself plenty of time to write. Waiting till the last minute will show up in the quality of your work. For one, the longer you wait to write, the least likely you are to proofread for grammatical or spelling errors – and letting an error slip by just looks unprofessional. You'll also lose your shot at making revisions, which are absolutely necessary to achieve the perfect paragraph. Your first draft is never the best draft.

Avoid Unnecessary Words
Don't bludgeon your readers with a wall of text. Writing for the web is about streamlining content and the efficient use of words. Stay brief and to the point, and use engaging language. These rules are true for all writing, but especially so for web writing, where the audience is liable to simply move on if they aren't interested. Keeping your sentences short and punchy makes them easier to read.

Avoid Directionless Writing
Everything you write should have a beginning, a middle, and an end – some sort of structure to it. There should be a logical progression from each thought to the next, with the beginning used to grab the reader, the middle used to develop the central theme, and the ending tying things up and leaving a lasting impression. Even rambling, stream-of-consciousness writing needs its own sort of structure.
Avoid Unconditional Allegiances to Your Words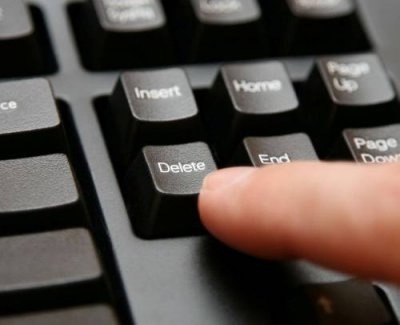 Don't fear the "delete" key. Instead of spending an hour trying to rework and revise a paragraph without making progress, why not just start over? Sometimes our writing cannot be salvaged; sometimes, it's better to just delete it. Don't commit to content just because you blurted it out on your first draft.